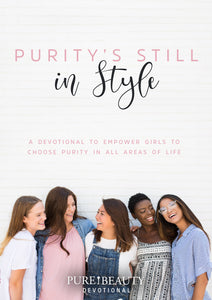 This devotional is written especially for teen and young adult women to encourage you to study God's word to empower you to choose purity in every area of your life.
Reflect on a weekly devotional with daily journaling prompts for girls to discover that purity is more than just saying no to sex until marriage. It's the daily choices we make to live, act and sound differently from the world around us.  
Spiral bound so it lays flat for a nice writing experience.
6 weeks, 7 days of journaling prompts and motivating inspiration.